2024 FLY-IN FISHING RATES
All Fly-In fishing rates are quoted and payable in U.S. funds.Tax (13%) extra. Based on occupancy of four or more fishermen.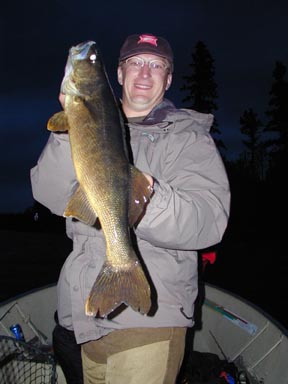 Robin Lake Catch & Release
MAY OPENER: 4 Days/4 nights, $1400.00 per person
Be one of the first to open the season. Spring is the time for big Bass, fighting Lake Trout, and early season Walleye. Reduced rate for the month of May. Based on occupancy of 4 adult fares. No other specials apply. Flights must back on to other groups to be applicable.
JUNE FISHING: 4 Days/4 nights, $1400.00 per person
Fishing is at its peak during the month of June. Walleye, Northern Pike and Smallmouth Bass are caught in great numbers at this time of year. Make your reservations early if you plan to fish Canada in the month of June.
SUMMER GETAWAY: 5 Days/5 nights, $1400.00 per person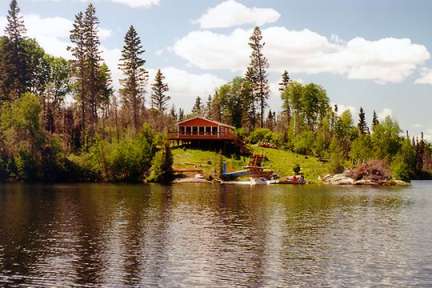 The Adventure Begins!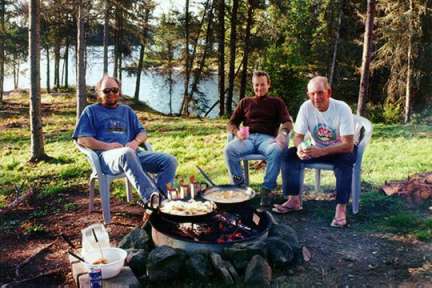 Indescribable Shorelunch!
Our Summer Getaway includes the months of July, August and September. Enjoy a 5 day trip to one of our remote northern lakes. At this time of year you can expect warm days, cool nights, and fishing second to none.
For each additional day add $100.00 per person.
Fly-In Fishing Packages Include:
Round trip air transportation from Crow lake Air base, north of Nestor Falls, to outpost
Free Emergency Satellite telephone or In-Reach text communication from outpost
Deluxe one, two or three bedroom cottages, screened porches with gas barbeques and propane deep fryers
Hot and cold running water in cabin, including washrooms with hot showers
Modern kitchen facilities (full size propane stove with oven, electric refrigerator and freezer)
All cooking utensils (dishes, pots & pans, cutlery, etc.)
Our cabins are wired for 110 AC electricity and we supply gas generators at all camps
Electric lights in all of our cabins
Bunk beds with quality twin mattresses and pillows
16′ or 14′ Lund boats with new Yamaha motors
Unlimited Outboard motor fuel and propane
Boat cushions, Adult XL life jackets, lake maps
2 – 5 Gallon drinking water are supplied (per group)
Information package/trip planner prior to your trip
What You Should Bring
Warm clothing
Good rain gear/rubber boots
Sleeping bag or twin sheet set/blanket & pillow case
Fishing gear
Groceries for your stay
Beverages
Camera/film
Insect repellent or Thermacell
Personal items/Toiletries
Fishing license and Ontario Outdoors Card
Nestor Falls offers a fully stocked grocery stores for your convenience. Bait, tackle, Ontario Outdoors Card and Fishing Licenses may be purchased locally before your flight or they are available online at Ontario Fishing License & Outdoors Card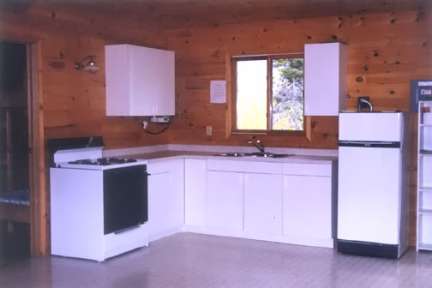 Deluxe Cabins – All Camps
Weight Limits
Passenger weight plus 100 lbs. of groceries and gear for each guest.
Reservations
A deposit of $300.00 per fisherman is required within 10 days from the time of booking. Deposits are non refundable but can be used towards another date in the same calendar year. Deposit by Cheque.
FINAL PAYMENT BY CASH OR CHEQUE ONLY
Guests using lodge boats and motors are responsible for all physical damage
Fly-In Fishing Discounts for Children under the age of 13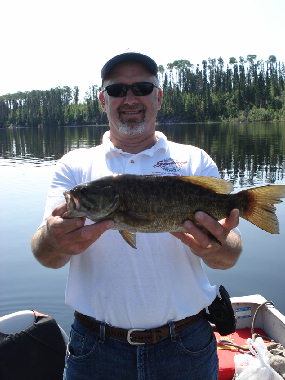 Children under the age of 13 years are half price if each is accompanied by 2 full adult fares.
All of our remote lakes are managed with the catch and release method of large breeding fish. Guests may shore lunch smaller fish for meals in camp. Limits of fish cannot be filleted and taken home. This has proven to be a positive approach to the remote fly-in fishing experience and gives you, our guest, the best opportunity to catch a lot of fish including the "big one". Bring the camera and take lots of pictures! By helping to conserve our resources for the future, we can guarantee you an unforgettable Canadian fishing adventure!